October 21, 2020, 08:52:12 AM
Welcome, Guest
News:
Welcome to the FTDI Community!

Please read our Welcome Note

Technical Support enquires
please contact the team @ FTDI Support


New Bridgetek Community is now open

Please note that we have created the Bridgetek Community to discuss all Bridgetek products e.g. EVE, MCU.

Please follow this link and create a new user account to get started.

Bridgetek Community

Show Posts
You can view here all posts made by this member. Note that you can only see posts made in areas to which you currently have access.
Messages - on8mc
Pages: [1]
1
« on: September 14, 2020, 05:57:45 PM »
Here it is (in macOS Catalina):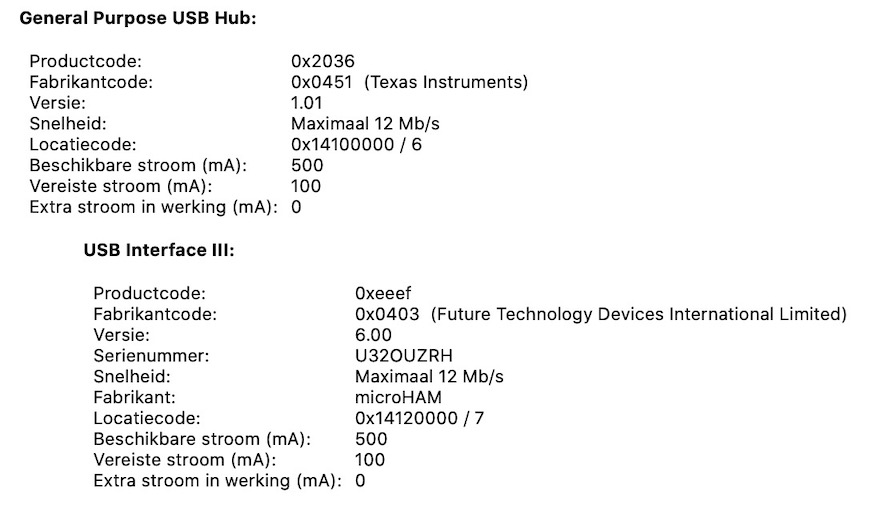 in macOS 11 Big Sur: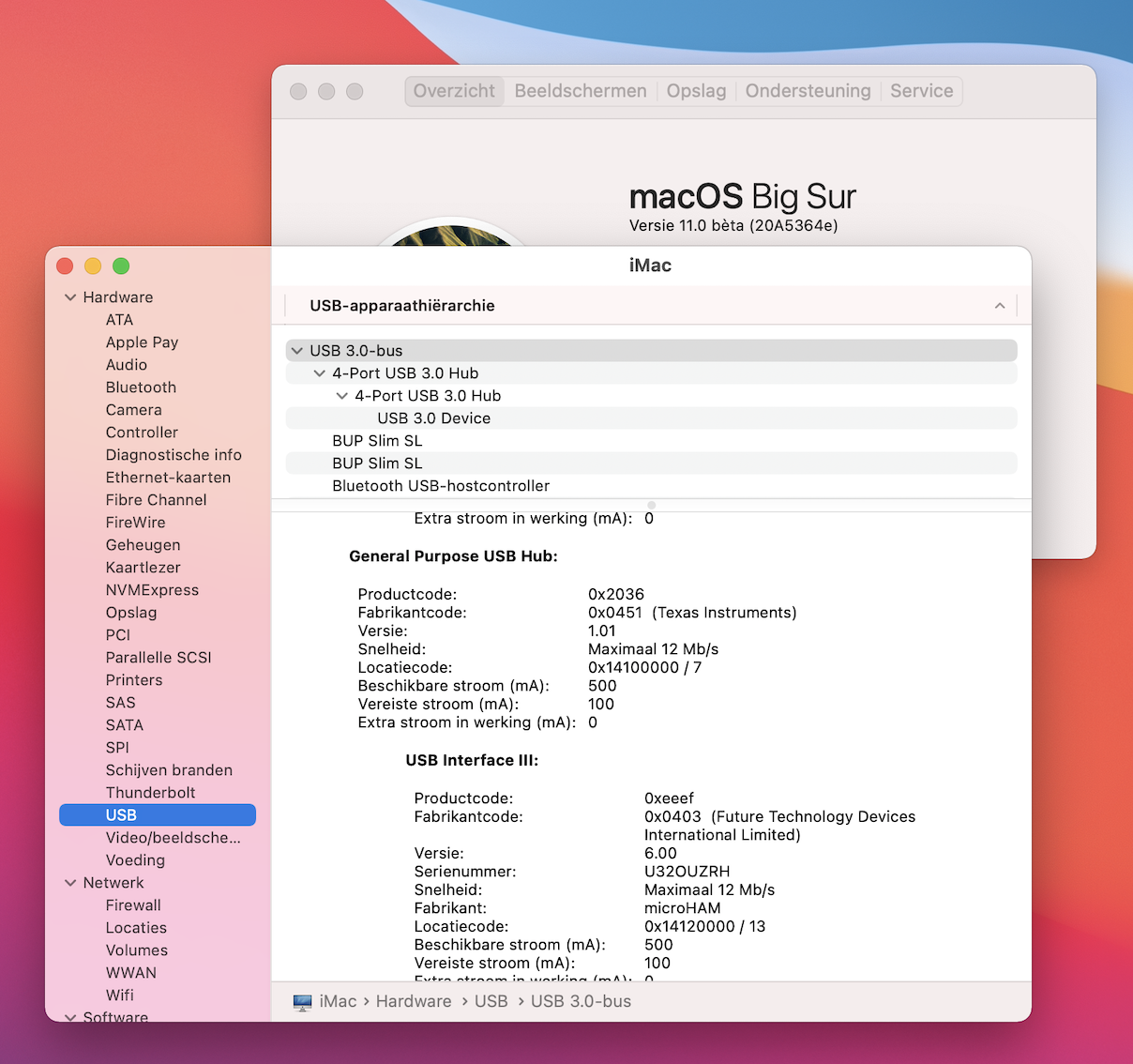 2
« on: September 11, 2020, 07:25:13 PM »
I use two (2) devices with a FTDI chip. An RT Systems USB-62C cable and a Microham USB Interface III.

The RT Systems USB-62C cable works fine with the built-in .dext in macOS 11 Big Sur Beta 6. The Microham USB Interface III doesn't.

Pages: [1]