1
« on: October 11, 2019, 08:46:58 AM »
Are TXE_N really indicates only 1-byte/8-bit free space in FIFO?
FT601Q have 32-bit input/output port. To achieve full throughput, all of this 32 bits should be used.
But: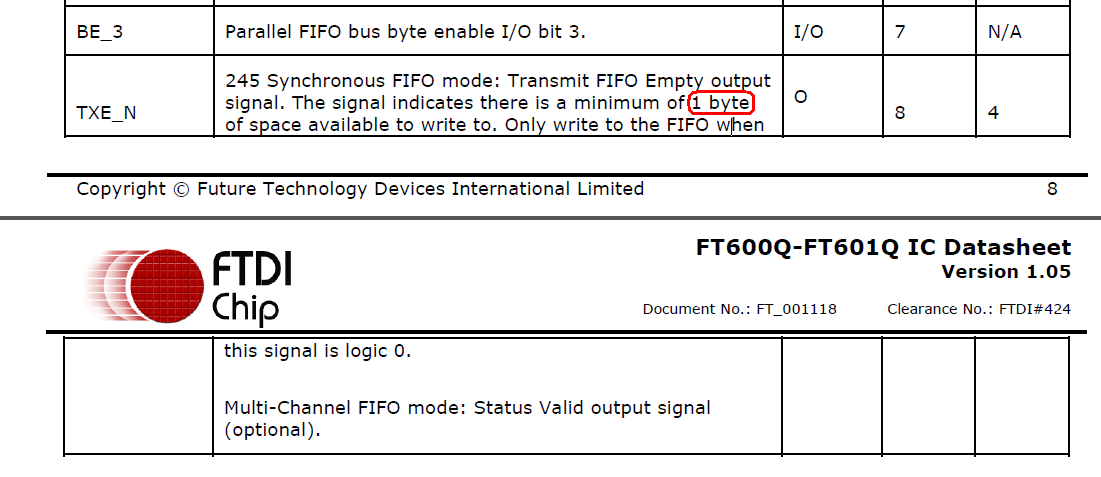 So it looks like that only 1-byte/8-bit input is correct to manage FIFO. Wider input, with only 1-byte TXE_N indication, could cause overflow the FIFO.
Is it even possible to achieve transmit without losing some of data, in this mode and 32-input?
I misunderstand something, or it is error in the structure of FT601Q, not described in the FT601Q errata?
Or maybe it is error in description, and TXE_N really indicates free words, not free bytes?